Crust is the canvas, and meat is the medium. In the world of pizza portraits, your favorite celebrity has never looked so... cheesy.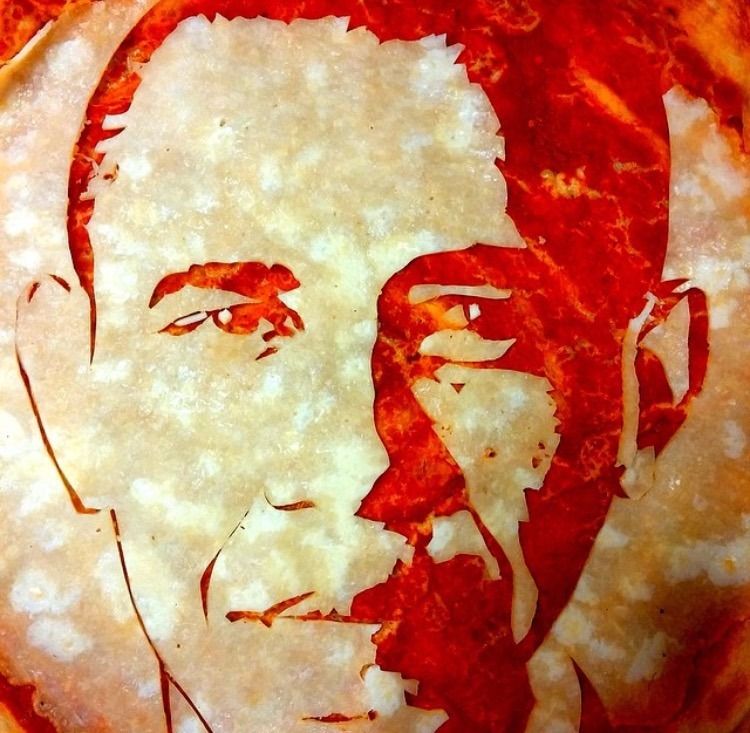 With only a few simple ingredients, pizza artists across the globe are transforming pepperoni pies into "pizza perfect" strokes of genius. From Glasgow, Scotland to Cabo Rojo, Puerto Rico, top pizzaiolos are rapidly sculpting their way into the craft of pizza art.
We like to think of it as deep-dish design. ☺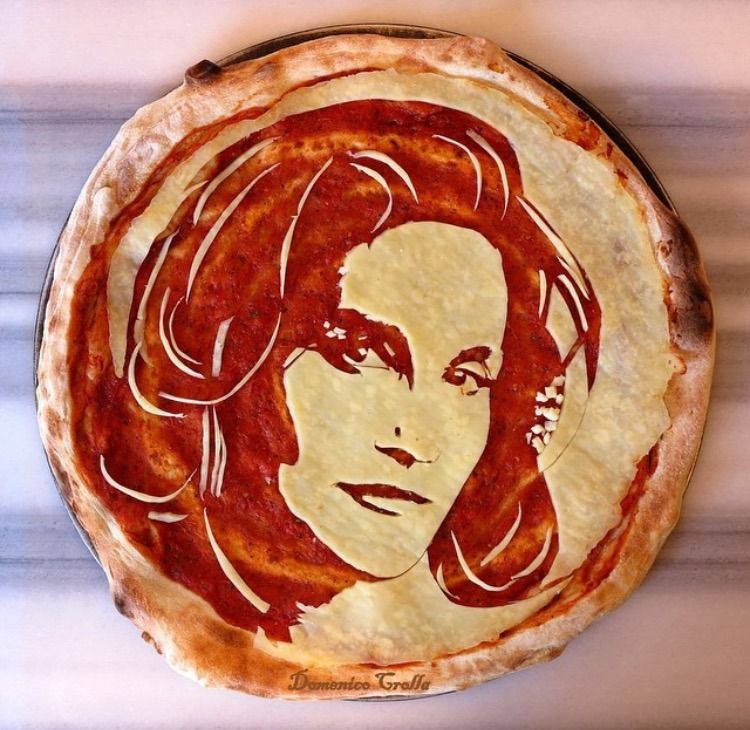 Bella Napoli owner and Italian chef Domenico Crolla is the best-known master of pizza portraiture, using just cheese and sauce to re-create some of the most famous faces. His fashionista pizzas have earned him a cult following – with fans frenzying over his crusty creations. Rihanna, Beyonce and Cristiano Ronaldo have all personally thanked Crollo for his delicious depictions.
Truthfully, we'd take the pizza version of Kim Kardashian over the real thing any day.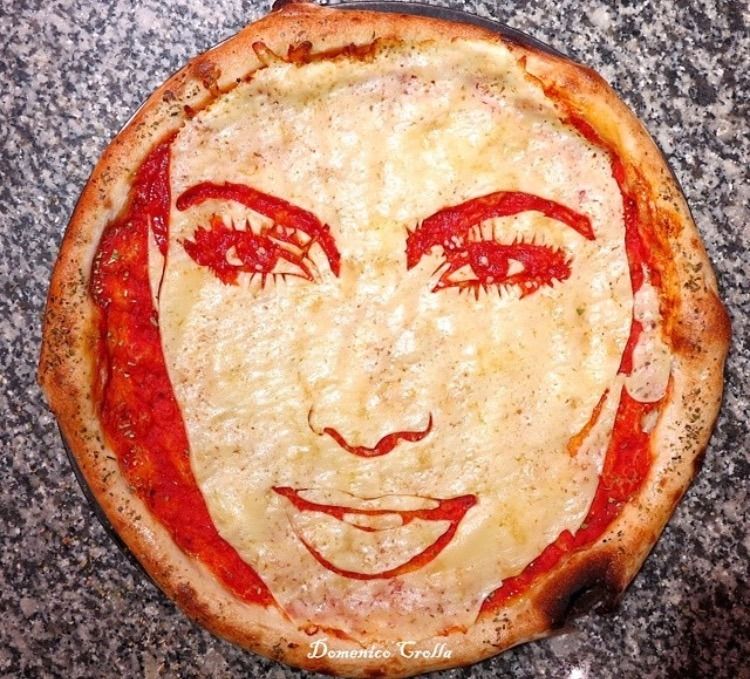 But Crolla isn't the only one mastering the mozzarella montage. Wilhelm Rodriguez, chef at Papa's Pizza in Cabo Rojo, Puerto Rico is notorious for his recreations of some of the most iconic faces. Steve Jobs, Miley Cyrus (along with her massive tongue), and even Freddy Kreuger have "made the cut". Today, Papa's Pizza has more than 50k Facebook followers... all anxious to see what saucy smile he decides to slice up next.
In the realm of pizza art, playing with your food has never been more on-trend. Care to take a bite?