Between our affinity for fresh basil and our passion for Mother Earth, the GreenBox team eats, sleeps & breathes "green" – and we wouldn't have it otherwise.
Our obsession with eco-friendly products & out-of-the-box ideas is no exception. We're constantly trolling the web for standout designs to incorporate into our green-loving lives, and today we thought we'd share a few of our favorites with you.
Come on, guys. Geek out green with us.
1. Grove Labs
"No watering, no weeding, less harvesting." That's the motto of Grove Labs: creators of the year-round indoor garden. Through their intuitive ecosystem design, these guys have brought farm-fresh produce to a whole new level. Grove's sleek, refrigerator style unit grows your favorite fruits and veggies all year long – and all you've got to do is feed a few fish to help make it happen. We've arrived at the future of food... on your mark, get set, grow!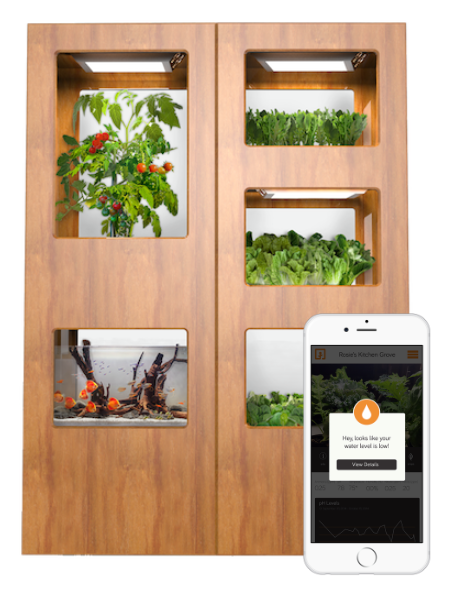 2. Miito
It might be a cool 94 degrees in NYC today, but that won't stop the dedicated tea drinkers here at GreenBox HQ. You'd be hard-pressed to find our beloved tea kettle silent, as we're typically fighting (nicely) over who is next in line to boil. Tea is comforting, okay? Don't judge us. Anyway, this is just one more reason we love Miito: an innovative company that has put a sustainable spin on the modern-day kettle. By replacing an electric kettle with a Miito, the United Kingdom alone would save more than 85 million liters of water every year. Now that's a lot of Earl Grey. ☺
3. WikiPearls
Peace out, packaging. WikiFoods is in town. Inspired by nature (wahoo!), WikiFoods, Inc. is revolutionizing the way food is experienced. One by one, they're replacing wasteful packaging of old with "WikiFood technology": an edible "skin" designed as a protective coating for your favorite food and beverages.
Ice cream? You got it. Fruits and veggies? No problem! And the best part? WikiPearls are bite-sized, portable & package-free. The company has even teamed up with Stonyfield Farms to create "Frozen Yogurt Pearls": chocolate frozen yogurt surrounded by peach, coconut or strawberry-flavored WikiPearls. Never has it been more fun to play with your food.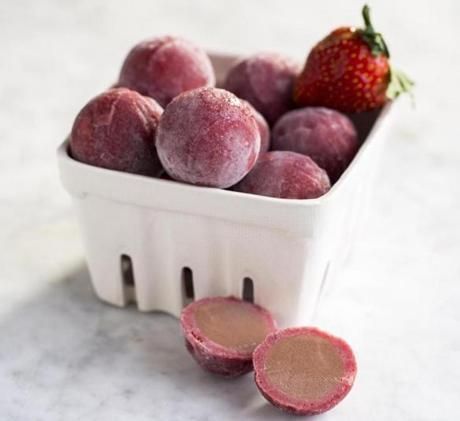 4. Ecovative
We've all fell victim to packing peanuts. You know, those horrendous little styrofoam puffs that never fail to come pouring out of a newly-opened package. Oh, and forget cleaning them up...those suckers will be EVERYWHERE. Enter Ecovative: a biomaterials company providing sustainable alternatives to wasteful packaging (and keeping the peanuts far, far away).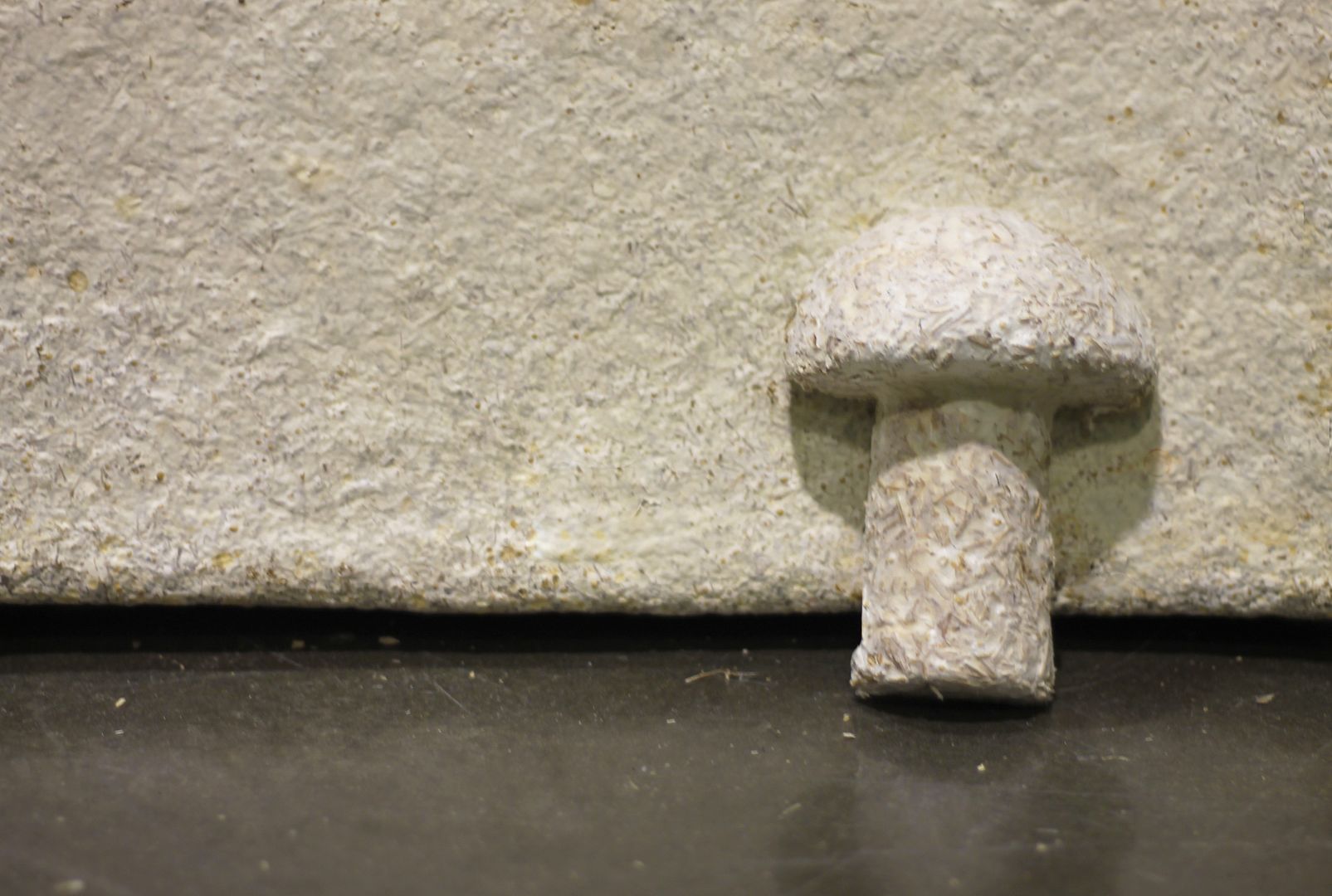 In short, Ecovative combines plant-based farm waste with fungal matter, creating one-of-a-kind "mushroom material" as an all-natural substitute that imitates plastic. They call it "disruptive technology," and their eventual goal is to displace plastics all over the world.
Welcome to the mushroom age.
What eco idea gets you geeking out?