In America today, we're facing a harsh reality: 1 in 6 of us struggle to get enough to eat, and in 2014 – 16 million children went hungry.
New York City is no exception to this sad truth. According to the NYC Coalition Against Hunger, 1.4 million New Yorkers - including nearly one in four of the city's children - live in households that lack sufficient food.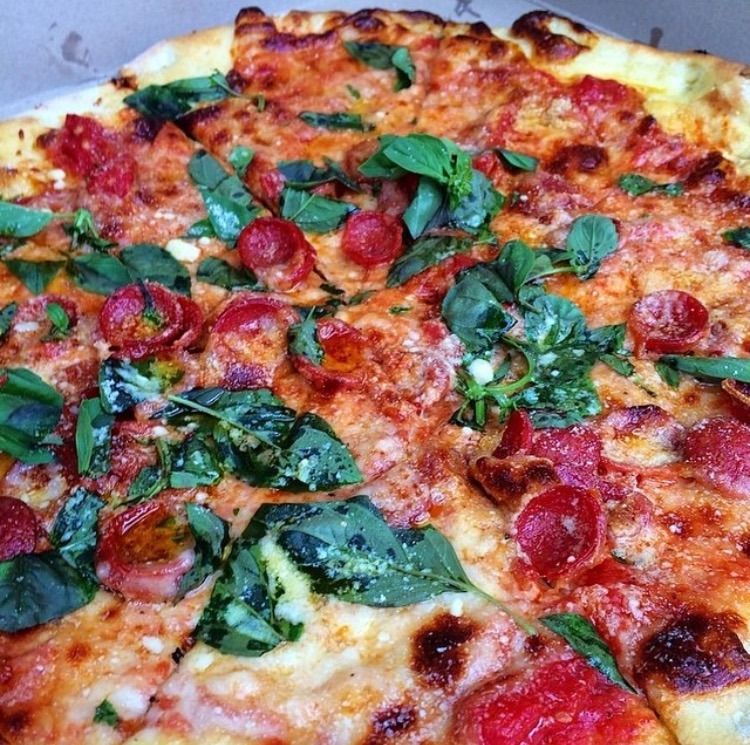 Enter Slice Out Hunger: a citywide event helping to break the cycle of hunger since 2009. One day per year, the city's top pizzerias unite for $1 slice night, with 100% of proceeds benefiting the Food Bank for New York City. Each dollar spent funds five meals for New Yorkers in need.
The 2015 event will be held on October 7th at 6pm, with The Lower Hall @ 155 Sullivan Street bustling with some of the biggest names in pizza. With 50 top-notch pizzerias & over 1,200 pizza-obsessed New Yorkers ready to chow down, it's the biggest pizza party of the year...lasting till the pie runs dry.
Created by our friend Scott Wiener (and the only person as obsessed with pizza as we are), Slice Out Hunger has become a city staple – and one we've been proud to sponsor for the last six years. In 2014, the event raked in over $30,000 for charity in just three hours.
Having donated over $70,000 since their launch, Slice Out Hunger's purpose holds steadfast and true: fighting hunger in America through a collective obsession with pizza. Today, the event has inspired other cities to do the same - and we're humbled to be a part of it.
Doing good while eating well, all under one roof. That's our kind of celebration.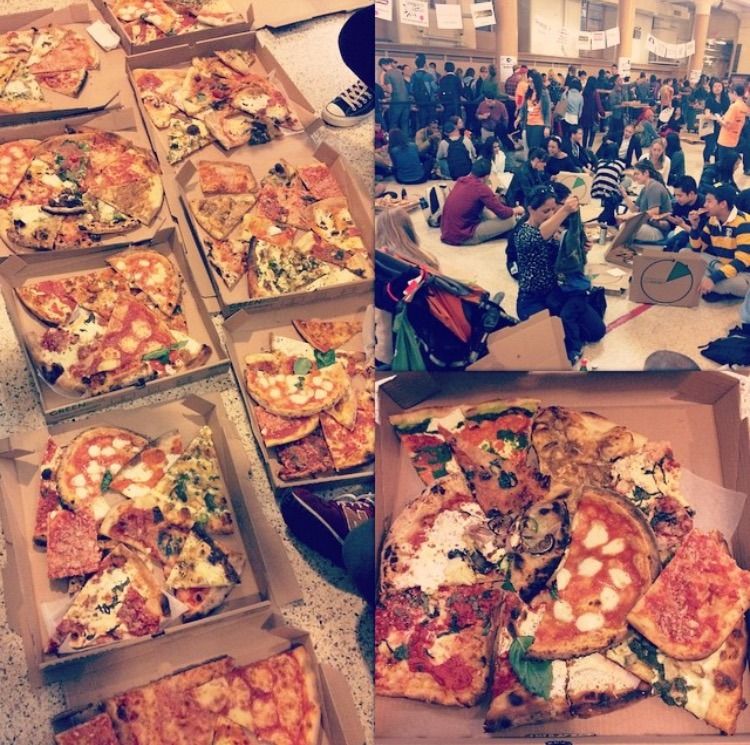 Let's all come together and share the pizza love with those who need it most – because nothing unites us quite like New York pie & one heck of a good cause.
"It's important to remember that you can create something out of nothing. A lot of people have a fun idea, but are afraid to take the first step. I took a baby step, kept pushing, and now it's become something bigger than I could ever have imagined."
–Scott Wiener, Pizza Leader