They're So-Cal hip with a chill Florida vibe, and their signature pie is a "Superfreak."
At PizzaRox, the pizza... rocks. And they've got a custom GreenBox to boot. ☺
A fresh spin on fast-casual dining, this brand new Boynton Beach hotspot is well loved for their artisan-style pies, local craft beers and delectable desserts – all served amidst warm, trendy décor with a funky twist.
Unless we're talkin' slices, the PizzaRox crew doesn't cut corners. Their double zero, Neapolitan-style dough is prepared in-house daily, perfectly complimented by homemade San Marzano tomato sauce, antibiotic-free meats & organic, non-GMO veggies.
These guys have green living down pat. Did we mention that even their salad bowls are Earth-friendly?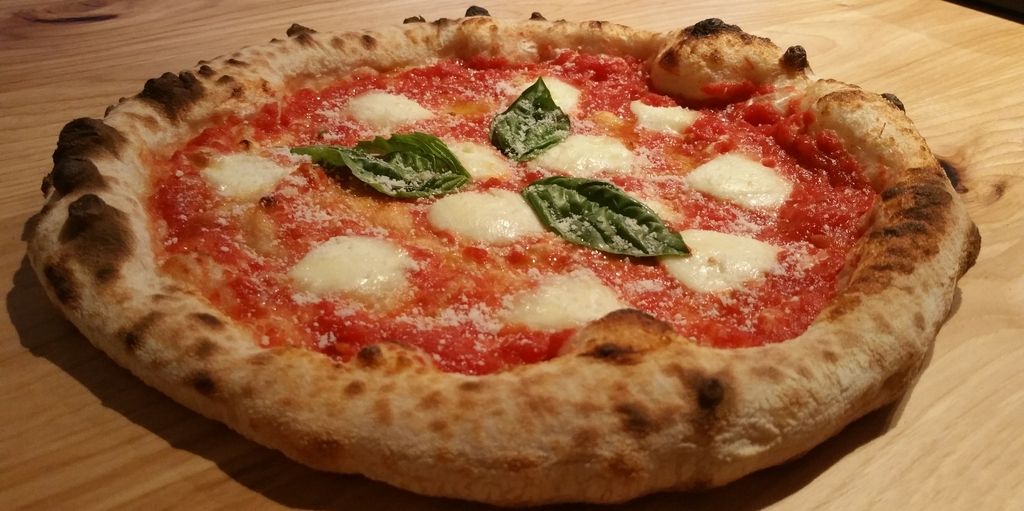 If you're the trendsetter type, PizzaRox's "Build Your Own" concept is the way to go. Craving half alfredo, half pesto & double the mozzarella? No judgment here. In fact, all are encouraged to "Free Your Pizza." Your pie, your way, and no Debbie Downers allowed.

PizzaRox & GreenBox, a match made in pizza paradise.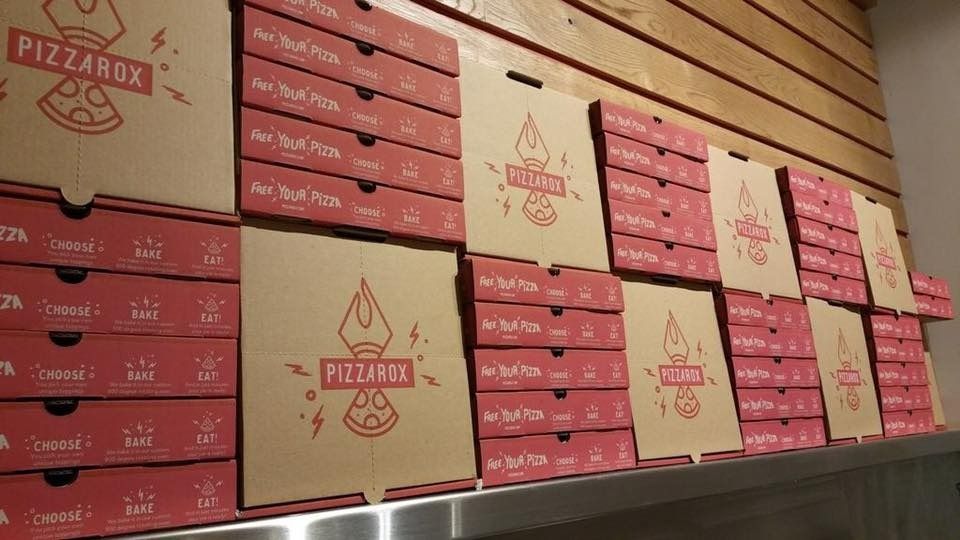 Peruse the menu a bit, and you'll find yourself drooling over their standout signature pies. With music-themed titles like "Californiacation," "I Wanna Rox"
and our personal favorite – "Hot for Teacher," unique combos like hot honey, fior di latte, jalapenos & sopressata will blow your pie-lovin' minds.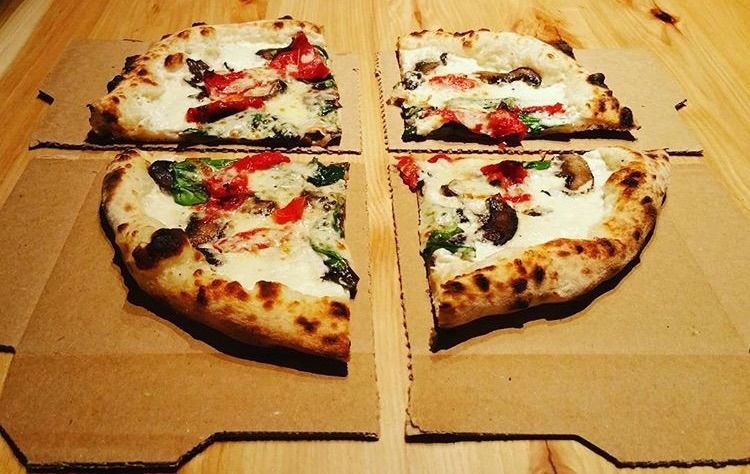 But don't you forget about the "White Wedding." A customer go-to, this bad boy is a delectable blend of cannoli cream, strawberry, banana, nutella and of course – powdered sugar. Yes, it's a dessert pizza. And no, we're not one bit sorry.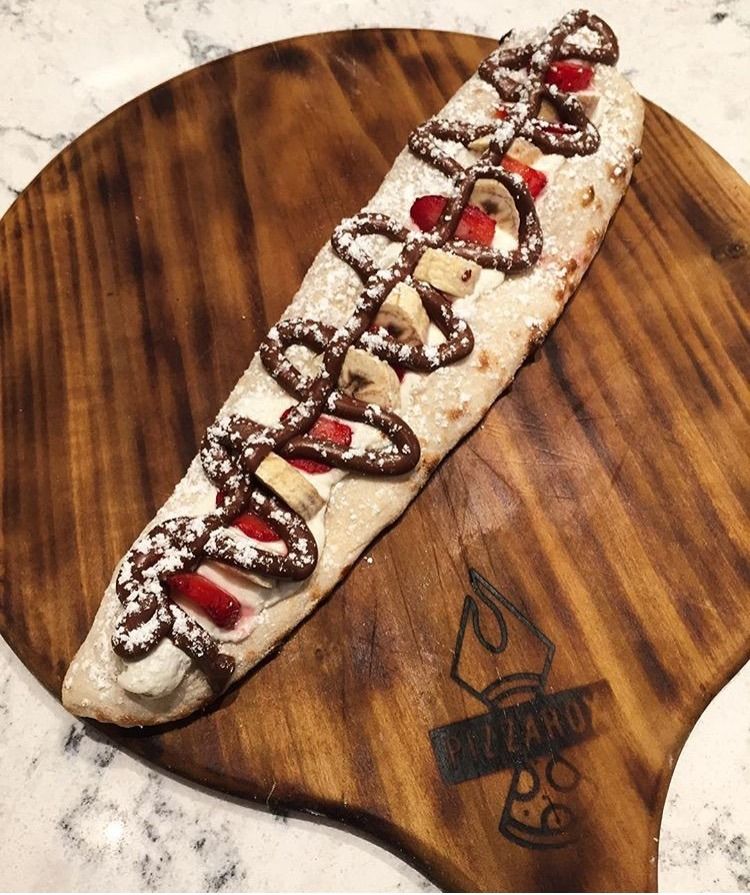 Simply put, PizzaRox is a darn cool place to hang. And GreenBox is in the best of company.