Most head to Beantown for the baseball. But us? We're here for the pie.
The pizza pie, that is. Cause at Brighton's
Big Daddy's
, there's a "cheese-a-roni" with our name on it. And, lucky for us - it comes in the GreenBox.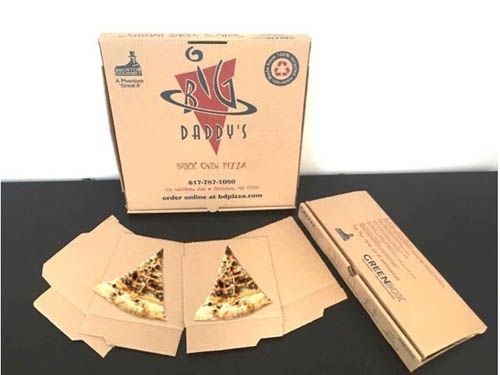 A city staple with a neighborhood feel, Big Daddy's has been servin' up old-world style pies for over three decades. From their "mucho meaty" to their mac-n-cheese masterpiece, each BD pizza is baked crispy on fire hot bricks, creating what one Yelper calls "the best in Brighton."
Now, tack on an order of fried dough bites - topped with homemade garlic butter & romano cheese - and we're here to stay.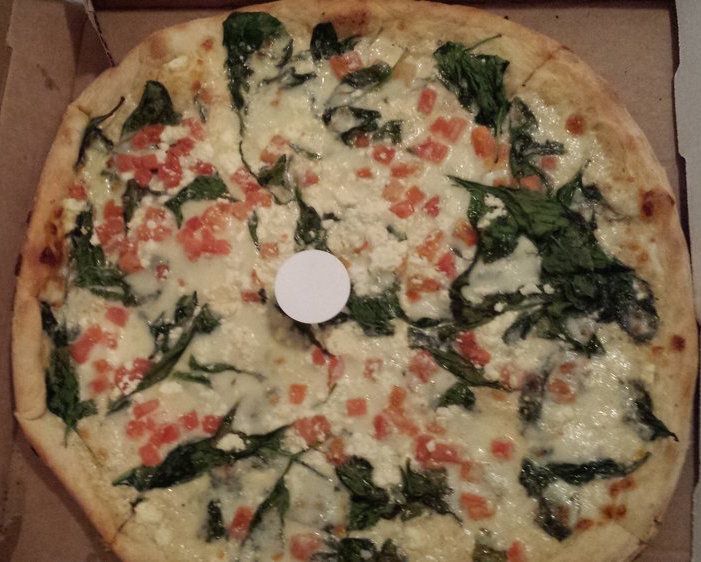 Mmmm. Looks wicked good.
While we might be partial to the pizza, the sandwich menu deserves a shout-out. Cause who'd say no to a good 'ol fashioned New England sub? No friends of ours, that's for sure. Big Daddy's "Patriot" features homemade stuffing & cranberry sauce (hello, Thanksgiving), while Wonton noodles are piled high on the "Chinatown Special." Oh, and their Steak & Cheese is rated #1 in Boston by UrbanSpoon. We could go on, or you could check out the
40 different varieties
for yourself.
...I know. We're starving, too.
Dessert, you ask? Pass the homemade raspberry Rangoon: warm dough pockets stuffed with cream cheese & raspberry preserves - each topped with a layer of powered sugar for good measure. Magic. Pure magic.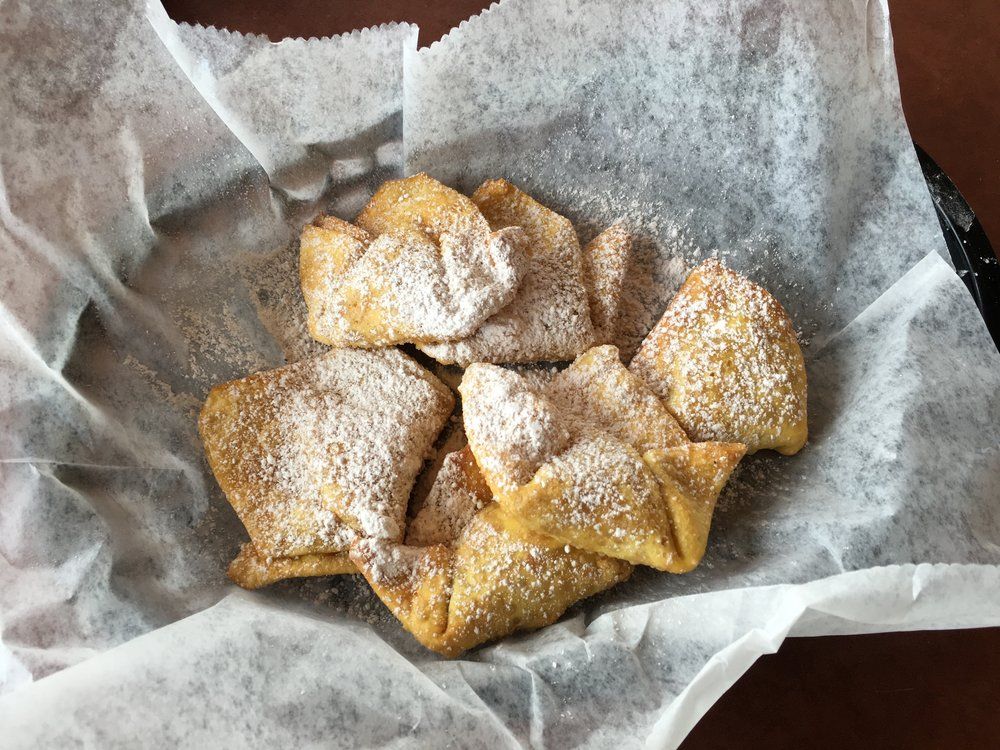 Needless to say, when Big Daddy's
decided to go GreenBox
, we were ecstatic. And when they wanted to customize? Cue us jumping for joy. They've got a standout design that's tough to top - and a familiar logo that has fans feeling like home. Plus, check out how good we look in blue. ☺