According to Business Week, the GreenBox is the "perfect pizza box"...and we're darn proud to call it ours.
But sometimes, we forget that the GreenBox is so much more than just a box – and thankfully, we've got you guys around to remind us. From an all-in-one picnic "basket" to a fashionable accessory, we've rounded up all the cool ways to "go GreenBox."
What will you think up next?
1. Baked-good boxes. Norfolk, Virginia's The Bakehouse at Chelsea is known for much more than just their fabulous pizza pie. Their scrumptious baked goods are a perfect fit inside the GreenBox, but we're betting "leftovers" are a rare occurrence in the world of freshly-baked blueberry turnovers. ☺
2. Superb celebrations. When it comes to honoring their employees, Dough Artisan Pizzeria does it right. No "Employee of the Month" portrait is complete without a GreenBox cameo (or nine)! This one's a keeper.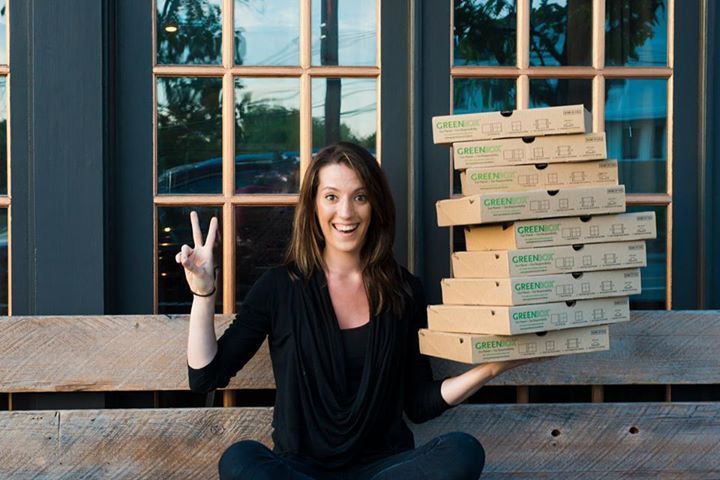 3. Picture-perfect picnics. Customers of Skinny Pizza & Salvatore's Tomato Pies are livin' the dream. You just can't top sunny days, delicious pizza & some of your closest friends. Next time, we're inviting ourselves. ☺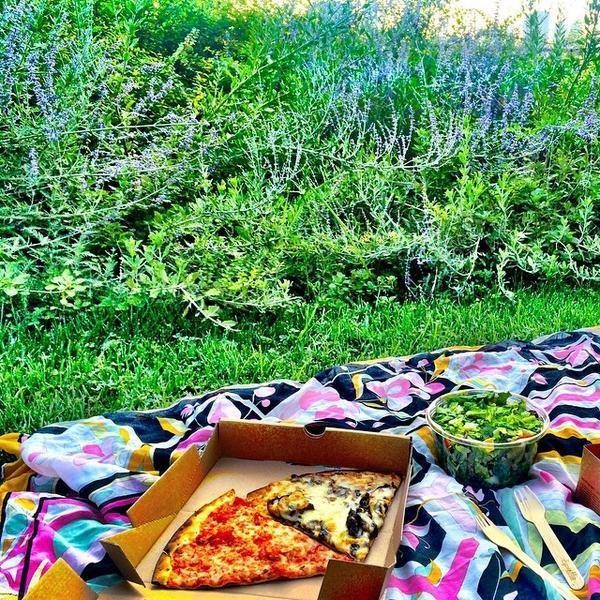 4. Awesome accessories. A pizza purse? You got it. Neapolitan Express' appearance on NBC's New York Live brought the GreenBox to a whole new level. That's one cute clutch if we do say so ourselves. Gucci, are you listening?
5. Hip hair-do's. We're foreseeing a summer trend, all thanks to customers of Pizza Boli's. As long as we can still overeat pizza and talk about how much we love the GreenBox, we're all for it. ☺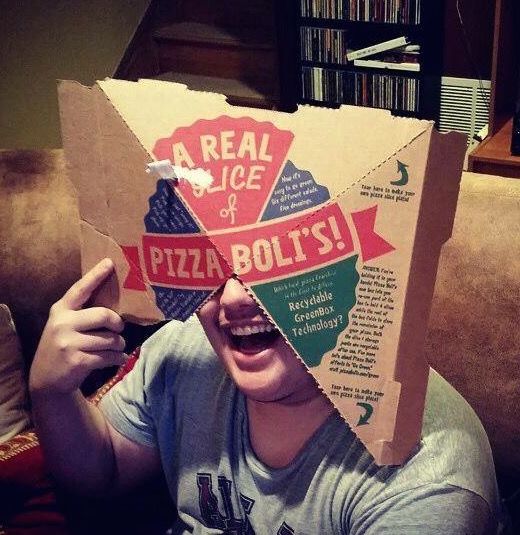 6. Dough on display. Too pretty to eat, dontcha think? Virgil's Plate is always showing us their GreenBox love, but this photo is an all-time favorite. They certainly know how to wear their heart on their sleeve… (wink wink)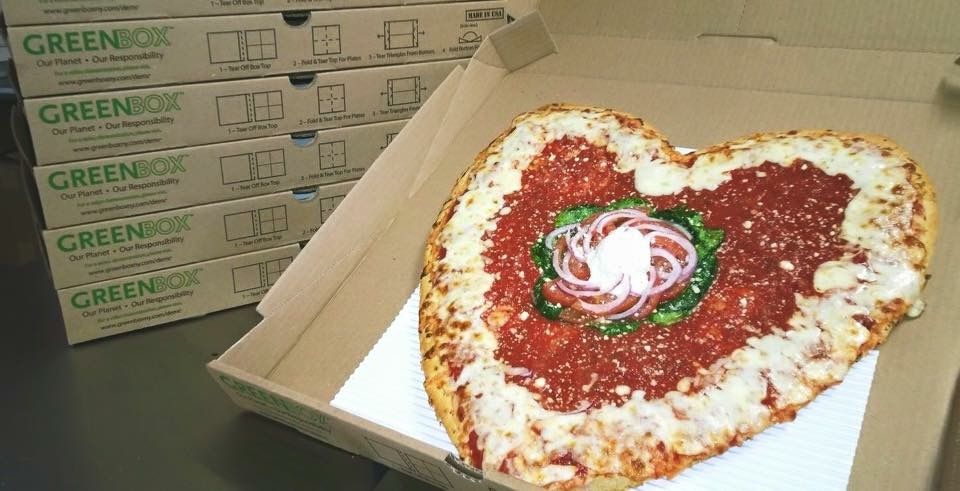 7. A cool companion. Step aside, afternoon cup of tea. The GreenBox is in town. We all love a good book, but pizza on the side makes it a GREAT one (especially when it comes from a Skinny Pizza oven). Mmmm – is it time for lunch #2 yet?